Die E-Mehl-Seite
QSL-Cards to www.eqsl.cc
---
Ich bitte wegen dem ständigen Spam mein Email-Formular zu benutzen.
Cause of plenty of spam please use my email-form.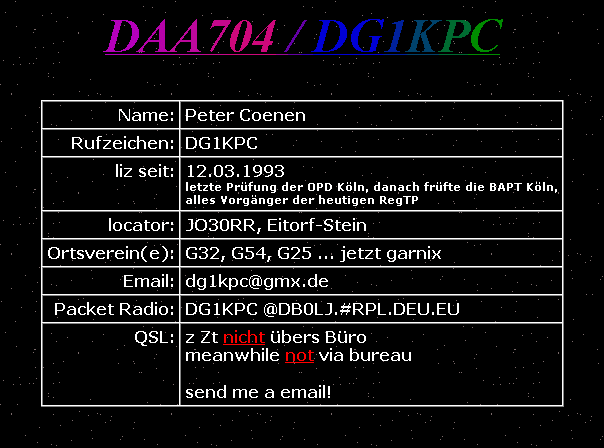 QSL-Cards to www.eqsl.cc
Email-Spam-Erläuterung
Anscheinend scannen Firmen Homepages und Gästebücher ab, um an Email-Adressen zu kommen, die dann mit SPAM (unerwünschte Werbung/Müll) überflutet wird.
Aus diesem Grund habe ich das Email-Formular eingefügt, damit, wenn jemand mich kontaktieren will, es immer noch kann, wenn ich Stück für Stück meine Email-Adressen aus der Homepage nehme
email-spam-explaination
Some companys scanning homepages and guestbooks to reachout new emailadress for trashing their mail-accounts.
So i created this email-form for my homepage-visitors to contact me. Meanwhile i remove all email-adress from my homepage.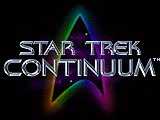 ---